Welcome to the Dickinson Citizens Police Academy
Alumni Association
Welcome to the Dickinson Police Academy Alumni Association (DCPAAA). The DCPAAA was founded by graduates of the Dickinson Citizens Police Academy (DCPA).
Graduates of the C.P.A., or those that have completed 2/3 of the Academy are then qualified for membership in the Citizen's Police Academy Alumni Association (DCPAAA). The DCPAAA is an organization of alumni of the CPA.
The DCPAAA works closely with the Dickinson Police Department and the Dickinson Police Officers Association with community oriented projects and concerns. The DCPAAA meets once a month and are often involved in forming fund raisers and committees that have positive effects on the community.
Meeting Info: Meetings are every 3rd Tuesday of the Month at the Trinity Episcopal Church Meeting Room at 7:00pm.
Dickinson Police Department and the DCPAAA never rests!

When you complete the Dickinson Police Department's Citizen Police Academy and join the Alumni Association, you commit to staying busy.
In February 2015, the Dickinson Police Department will host a significant event, the start of the 25th class of the Citizens Police Academy. Since 1999, DPD has hosted at least one, and most often two, Citizens Police Academies every year. To date, over 500 citizens have attended and graduated.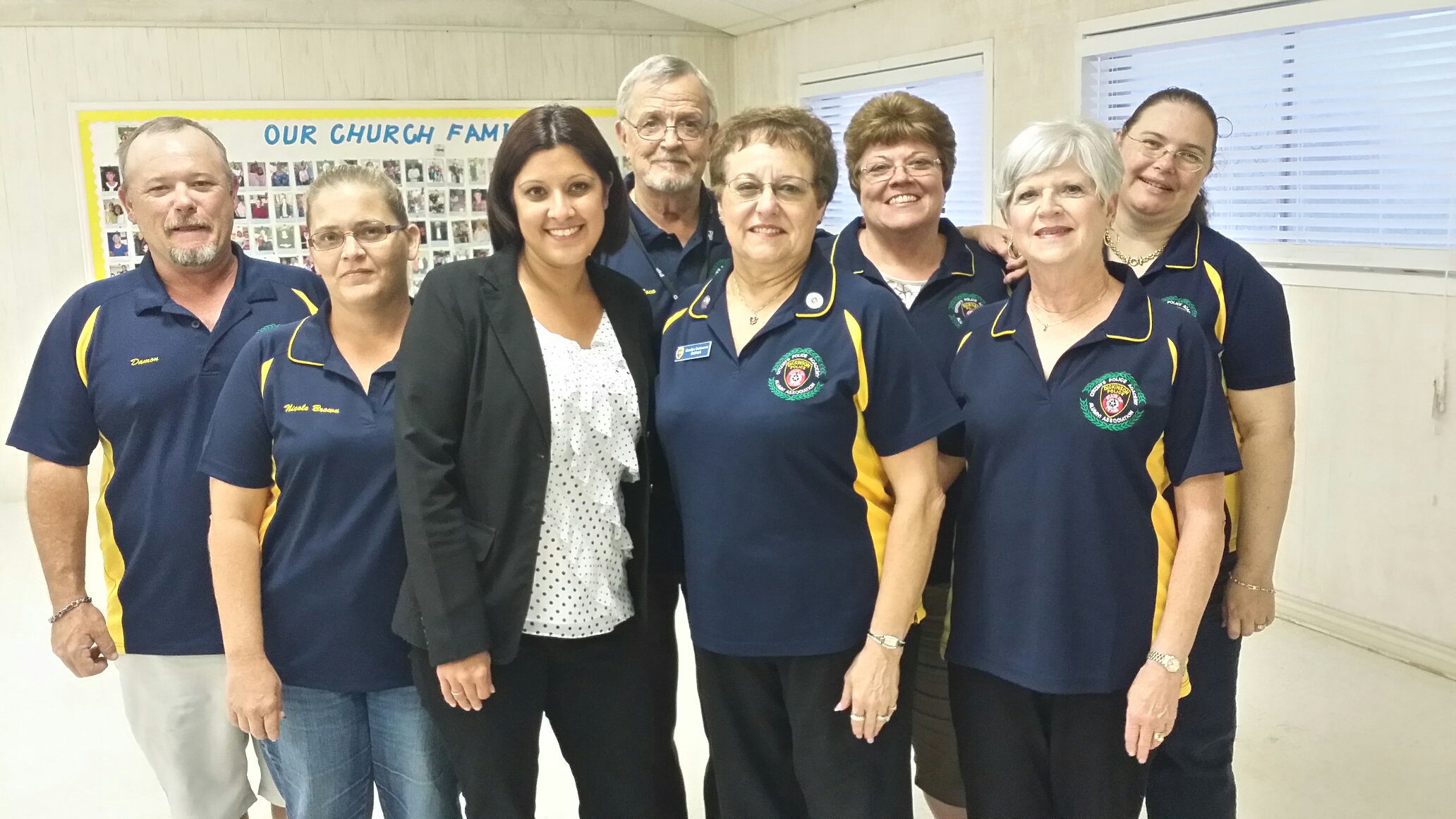 While the format has remained basically the same using line officers and supervisors to do the teaching, the class has evolved into community centered affair. Representatives from the city government, local judges, an occasional visit by a Texas Ranger and other local officials have presented materials to the classes. This next class promises to be the best yet!
When you attend a DCPAAA meeting you expect to be kept abreast on the latest actions and status of the organization. It is also an excellent opportunity to look forward and see what community events or what police related activities are coming up that you can join.
What you also may get is a presentation on a significant program. Such was the case on 09/15/2014 when Galveston County Assistant District Attorney Kayla Allen explained how the "No Refusal Program" is funded and how it is actually implemented locally. The basic concept is to get drunk drivers off the roads and processed in an efficient manner. How this is done using local judges, the District Attorney's Office, a medical team is what makes the program effective. That and the ability of TxDot to sponsor and fund the program keep the program going.
Next month? Who knows! You have to attend to find out!
Anyone who would like to join our next Citizen Police Academy please contact Officer Tony Valdez at (281) 337-6370 or This email address is being protected from spambots. You need JavaScript enabled to view it.